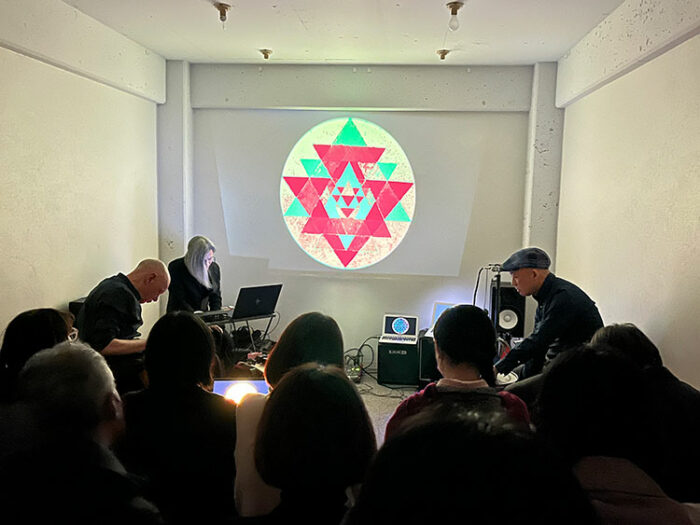 "Yantra – frequencies in motion" at OTOOTO was a speciel concert event with TONEGÄNGER (Sawada/Draminsky) featuring Yurihito Watanabe aka yxetm+ on vocals.
The installation "Yantra – frekvenser i bevægelse" was originally created in Denmark in 2022 as a collaboration between Draminsky and Danish visual artist Christina Weisgard.
The Japanese version combined multiple screenings of seven digitized paintings inspired by Indian images (Yantra), meditative electronic sound and the three musicians live performance.
Draminsky's electronic soundscape in "Yantra – frequencies in motion" was composed with inspiration from the German astronomer, Johannes Kepler's 17th century "music of the sphere".
And the colour variations in the digitized Yantra draw on a concept developed from A. W. Rimington's book, Colour-Music (1912).
Each part of the piece evolves within a specific sound and frequency range in relation to one of the seven Yantras.
They can be experienced individually or as a unified whole.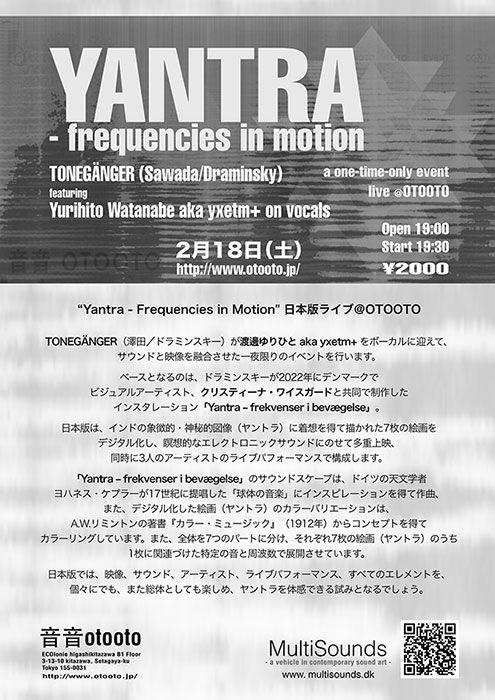 Documentary recording from "Yantra – frequencies in motion" at OTOOTO, Tokyo 18-02-2023.
LINKS
Morihide SAWADA, snaredrum
https://www.snaredrumsolo.com/

Yurihito Watanabe aka yxetm+, vocals
https://twitter.com/yxetmplus

OTOOTO, Tokyo
http://www.otooto.jp/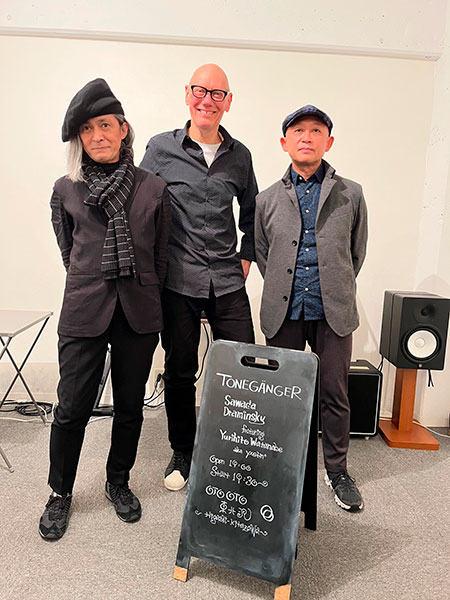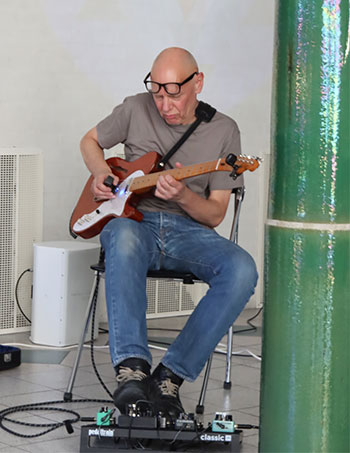 Jakob Draminsky Højmark
Danish musician and composer with a special interest in stagemusic, electroacustics, musique concréte, intermedia, improvisation and microtuning. For more information:
http://multisounds.dk/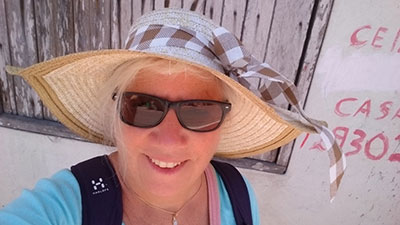 Christina Weisgard
Attended Art School in Copenhagen.
Webdesigner, writer and artist.
Was involved in running Gallery Guggen in Stockholmsgade Kbh. 2005-2009
Worked with consciousness research in Guatemala 2009, 2010 & 2012
Member of the artist group Formlab 2020
billedmageri.dk